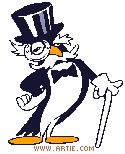 The "Best Of Times II" certainly lived up to its name.
Thanks to all those whose hard work and dedication made
this event possible especially Charlene Oliver Williams, Helen
Bruce Ross, Jo Anne McCloud Myers, Shirley Kitts Davis,
Irene Hensley LaMadrid and Alice Childress Littel. Wasn't
that Soul Sanction band great? You did good Shirley Dean.



*****************************
View Our Guestbook
Sign Our Guestbook
Photo Pages
Beach Party At The Bridge
Page1 Page2 Page3 Page4 Page5 Page6
Opening Ceremonies And Follies
Page1 Page2 Page3 Page4 Page5 Page6
Downtown Saturday
Page1 Page2 Page3 Page4 Page5 Page6 Page7
Class of 1961 44th Reunion
Page1 Page2 Page3 Page4 Page5 Page6
Hootin' With The Night Owls
Page1 Page2 Page3 Page4
Closing Ceremonies
Page1 Page2 Page3 Page4 Page5 Page6
****
1961 Owls Homepage
1961 Owls Memorial Page
****