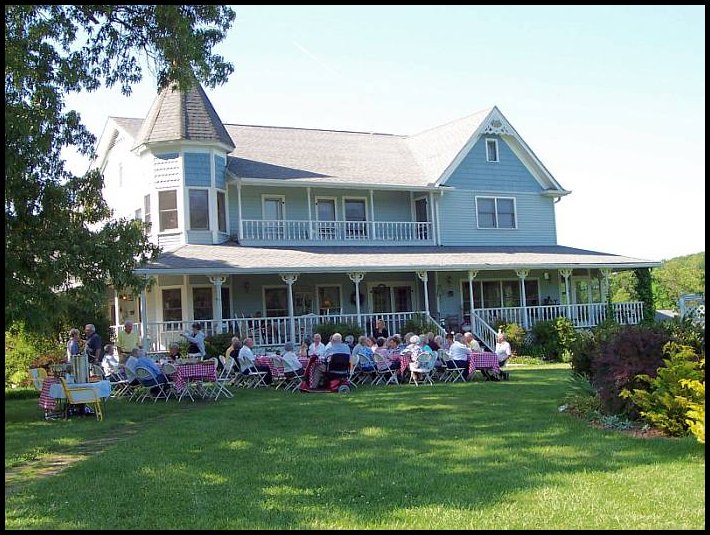 Well folks, here we are again, preparing to make our way back to the Blue Mountain Mist Country Inn in
Sevierville, Tenn for our annual get-together. The dates this year for our 51st reunion are April 27th thru
April 30th. If you can't make the entire four-day event, by all means please try to come by and visit with
us whenever is convenient for you. Also, if some of you have been meaning to make your reservations but
haven't gotten around to it yet, now would be a good time to finalize those arrangements as we would love
to be able to fill the place with our fun-loving classmates! If you have any questions, you can contact Paula
Warren Fultz or Joyce Meredith Miller. We are looking forward to seeing each and every one of you there.


************************************************

Another one bites the dust, and what a great reunion it was too! Thanks to Joyce & Paula for their efforts in
making this another very successful reunion for the class of 1961. Also thanks to all the attendees who by their
very presence helped to insure the success of this year's event. We are looking forward to our 52nd next year.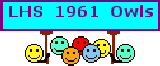 Photo Pages
Page 1 Page 2 Page 3 Page 4 Page 5 Page 6 Page 7
Page 8 Page 9 Page 10 Page 11 Page 12 Page 13


Thanks to Renee & Sue for the extra photos....