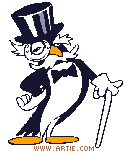 ______________________________________________________
Our 46th reunion is over but in no way forgotten. What a great
three days with old friends! Thanks to Joyce and Elenora for
their organizing efforts which made this reunion so very special
for the rest of us. Also, thanks to the "Dreamcatcher Gals",
(Phoebe, Judy & Imogene) with assistance from Sue Powell for
those two dynamite breakfasts. For those of us who stayed the
extra night, let us not forget the breakfast Monday morning that
JoAnn Chapman Vaughn put together. Great food, great company,
great conversation.....another unforgettable reunion. Thank you all.

LHS Class of 1961
______________________________________________________
Photo Pages
Page1 Page2 Page3 Page4 Page5 Page6 Page7

Page8 Page9 Page10 Page11 Page12 Page13 Page14